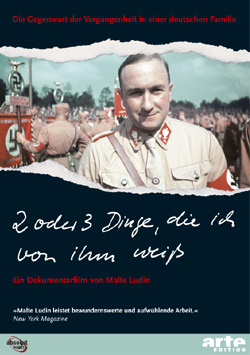 DVD
Extras:
1. making-of-booklet
2. trailer
3. photogallery
4. historic sound documents
5. interviews: with director Malte Ludin, Tuvia Rübner, Dan Bar On, the cinematographers Franz Lustig and Martin Gressmann,
music samples from Werner Pirchner.
english subtitles, french version.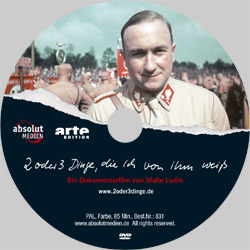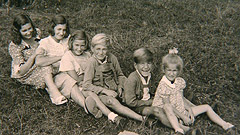 The children: Eri, Barbel, Ellen, Tille, Malte, Dreli
"You can ignore the past but the past doesn't ignore you."
Amos Oz
NEW!
US Premiere at Film Forum,
New York, January 24, 2007
The family of a Nazi perpetrator, 60 years after the end of the war. The truth about the father's past is long since on record, but the family whitewashes, denies, and represses it – with all the passion only family ties can muster.
Already in the Weimar Republic, Hanns Ludin becomes famous for conspiring on behalf of Hitler in the army, the Reichswehr. After 1933, he rapidly rises to become an SA Obergruppenführer. He is awarded the Blood Order and other high distinctions of the Nazi state. In 1941, Hitler sends him as an envoy to the "Protectorate of the Greater German Empire", Slovakia. As Plenipotentiary Minister, his task is to implement Berlin's interests, in particular the "Final Solution". After the war, the Americans turn over Hanns Ludin to Czechoslovakia. In 1947, he is found guilty of war crimes and executed.
His youngest son, filmmaker Malte Ludin, takes these facts as the starting point for a painful cinematic investigation of the legends about his father that circulate in his family. Was he a hero and martyr or a criminal? All at once, they are all willing to speak: the sisters, brother-inlaw, nieces, and nephews.
The result is an intimate and yet paradigmatic filmdocument – a highly emotional report from the interior of a German family 60 years after WWII.

85 Min. | 35 mm | 1:1,85
Dolby Digital